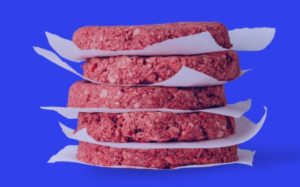 We've got a brand new burger at the Inn Between Tavern and couldn't be more thrilled to tell you about it!
Did we mention it's a VEGAN burger?!!?!
Remember the best burger you've ever eaten? Well the folks at Impossible Burger which is comprised of a dedicated team of top scientists, farmers and chefs spent the last five years studying it from cow to bun. Then they identified methods and ingredients to naturally recreate everything — the sights, sounds, aromas, textures and flavors. The result? This impossibly delicious game changer of a burger.
Because they use 0% cows, the Impossible Burger uses a fraction of the Earth's natural resources. Compared to cows, the Impossible Burger uses 95% less land, 74% less water, and creates 87% less greenhouse gas emissions.
Click here to learn more: https://www.impossiblefoods.com/burger/